©The World Bank
When the 50x2030 Initiative became operational in 2019, a majority of low and middle income countries had not conducted an agricultural survey or a census for many years, with some countries having never conducted either.
The Impact section of the 50x2030 website reports on the significant positive progress the Initiative has made on transforming country data systems over the past several years. Below is a summary: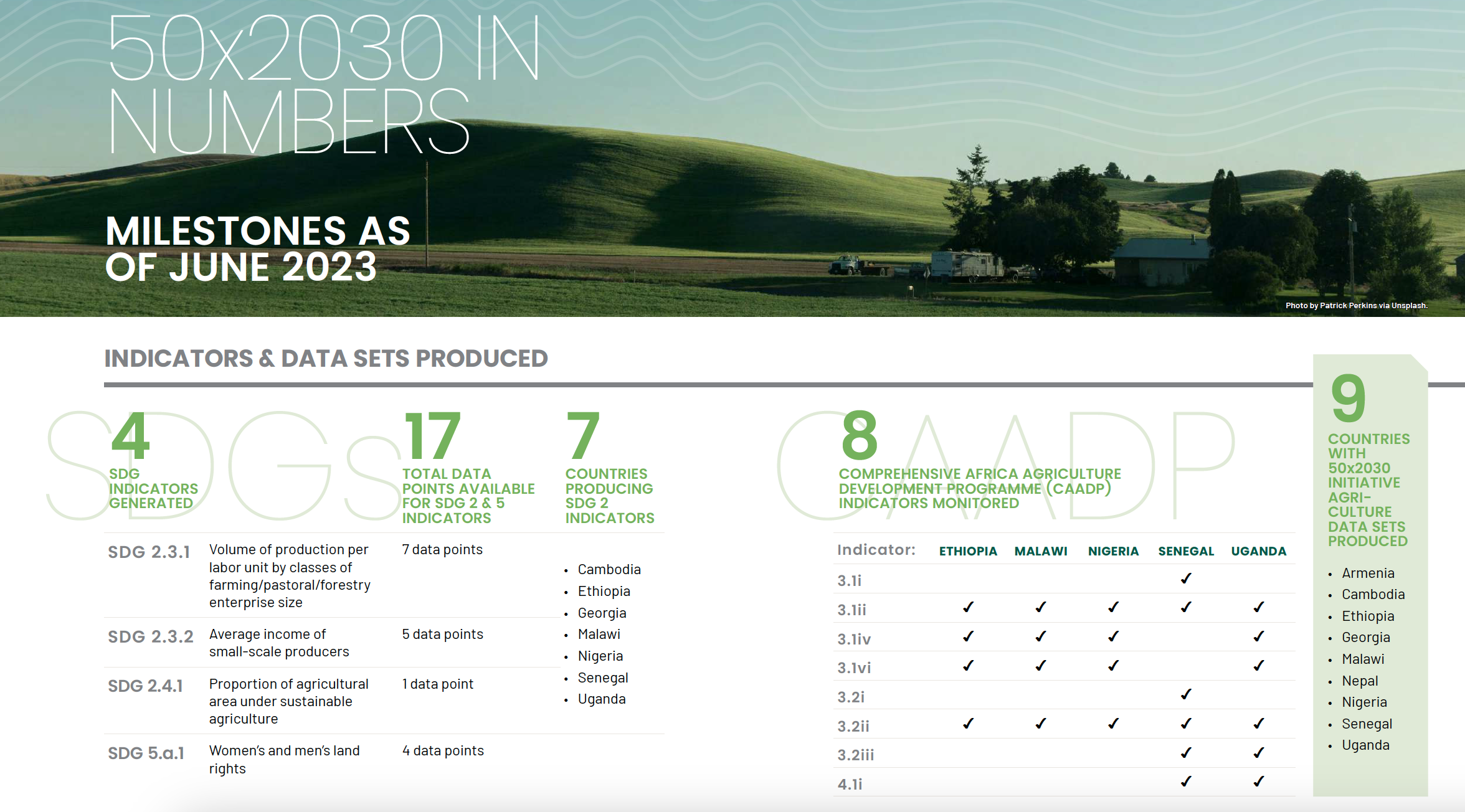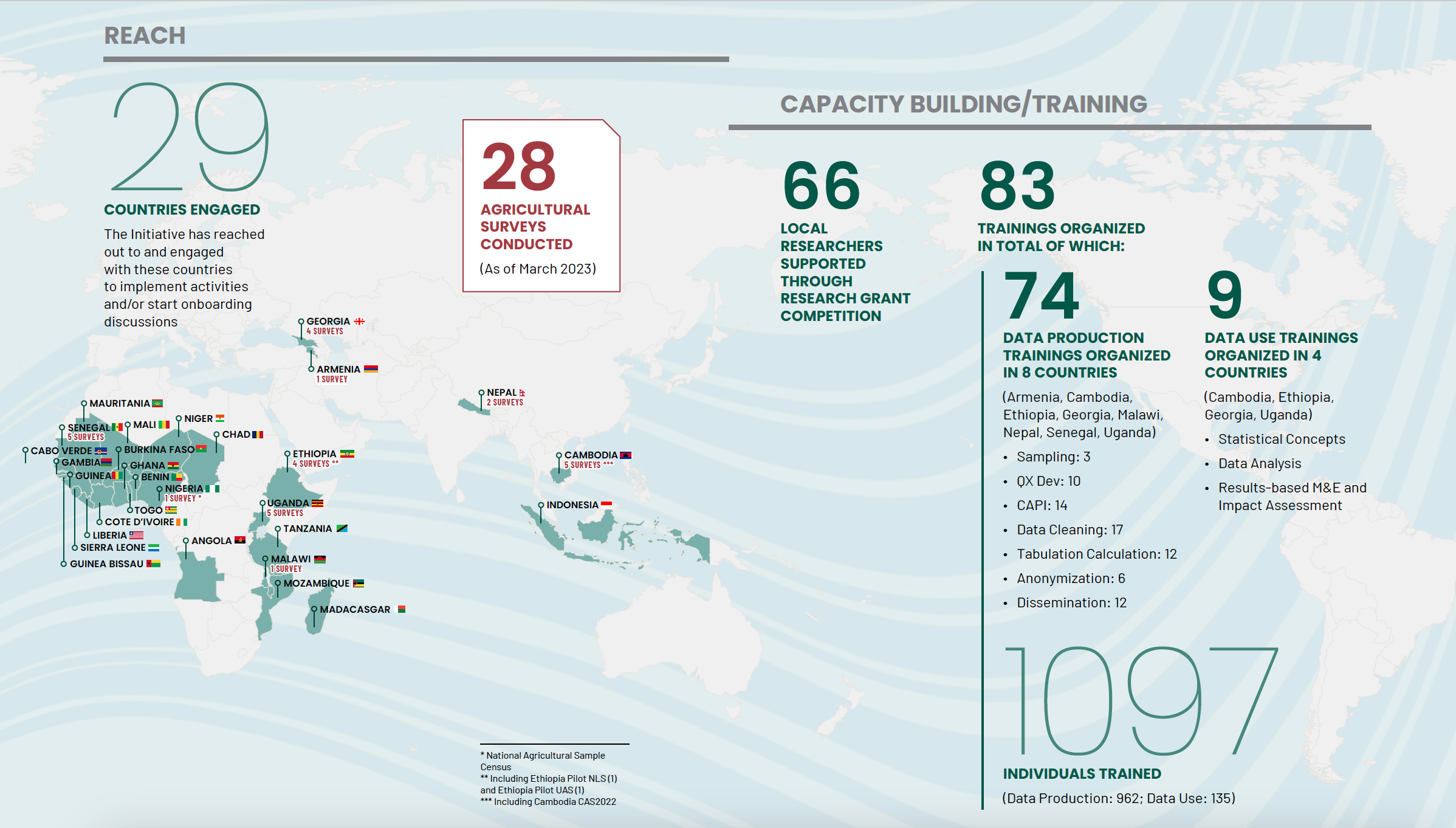 These details, and many other figures and illustrations of 50x2030 progress and impact can be found in the 50x2030 Annual Report for 2023, which will be available on the 50x2030 website shortly.