A Powerful Alliance of Agricultural Experts
The 50x2030 Initiative to Close the Agricultural Data Gap joins the strategic influence, vision, and resources of development agencies - the United States Agency for International Development, the Bill and Melinda Gates Foundation, Germany's Federal Ministry of Economic Cooperation and Development, Australia's Department of Foreign Affairs and Trade, and Italy's Agency for Development Cooperation - with the technical and operational capabilities of key multilateral implementers-the Food and Agriculture Organization of the United Nations, the International Fund for Agricultural Development, and the World Bank - , and the determination and hard work of committed partner countries, creating a powerful alliance that can realize the ambition of the Initiative.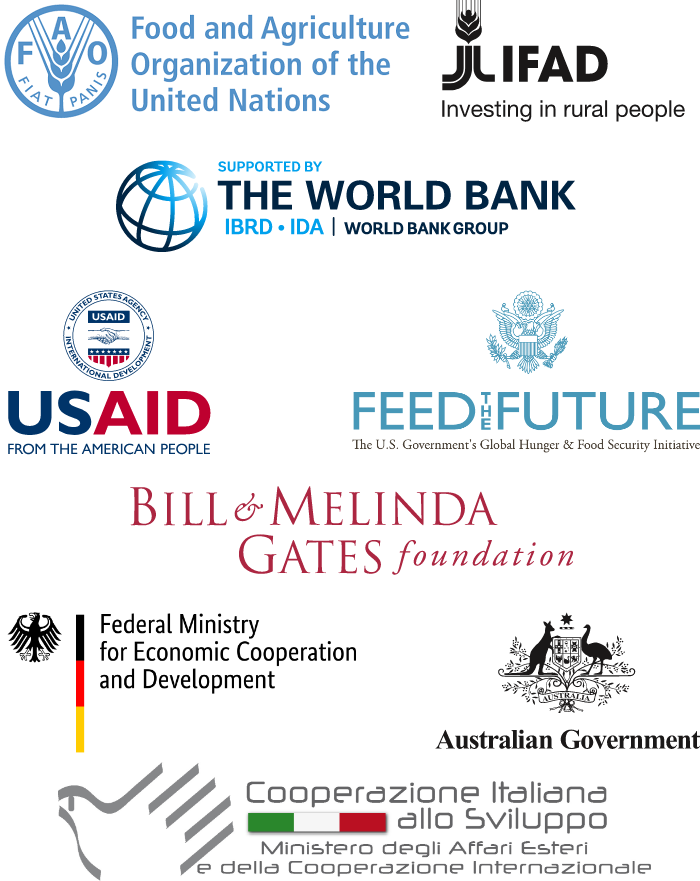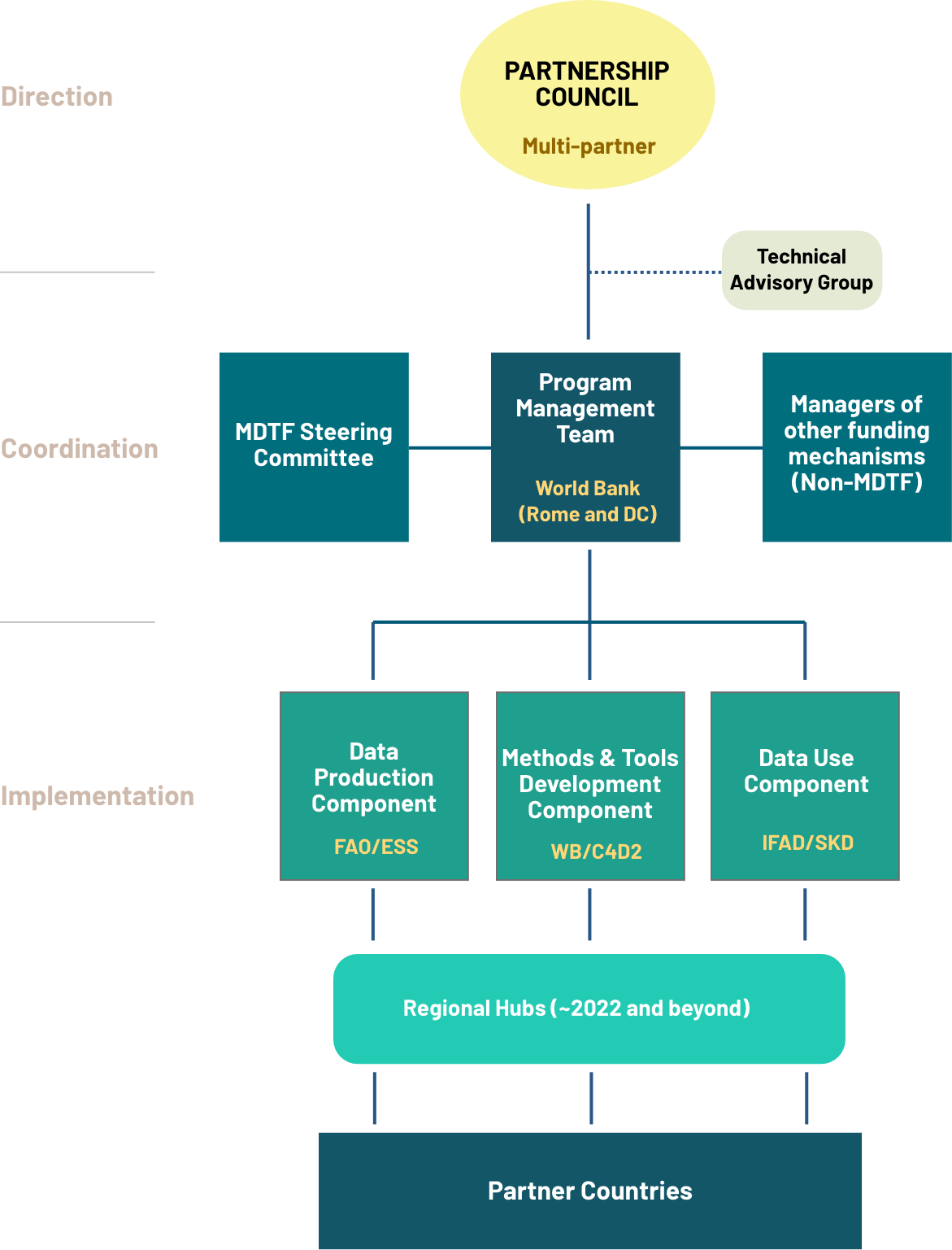 The Organizational Structure and Operating Procedures for the Initiative
The governance and organizational structure of the Initiative includes a Partnership Council, a Program Management Team, three Implementation Components, a Technical Advisory Group, Partner Countries. Regional Hubs, may be added at a later stage when a regional structure would be beneficial and conditions are apt.
The Initiative will receive funding through a Multi-donor Trust Fund, which will be overseen by a Trustee and Steering Committee, other grants, and countries' own budget resources. The diagram at left illustrates the organizational structure and operating procedures for the Initiative.
Financing
The costs of this initiative will be shared by partner countries, donors and philanthropic organizations, multilateral implementing partners, and the private sector. The aspirational burden-sharing targets are as follows: partner countries (42%), donors and philanthropic organizations (39%), multilateral implementing partners (16%), and the private sector (3%).
Partner countries will be required to contribute resources to their chosen survey programs from the start and to increase their contributions each year, with the objective of assuming full financial and technical responsibility for the survey programs in five to eight years.